Best Kilian Love Dont Be Shy Dupes
Killian is a perfume house that needs almost no introduction, quickly rising to one of the most loved niche houses on the planet. An amazing scent in their collection is Love Don't Be Shy eau de parfum. Being one of the most popular fragrances from the house, it's jam-packed full of fresh notes and sweet notes that combine to make an alluring and sexy scent and a long-lasting fragrance and a very well known gourmand fragrance.
Sweet Fragrance
This sugary sweet fragrance comes with a high price tag though - around £195 for 50ml. This is one of the only downsides to this wonderful scent, so many people look for the best budget dupes or fragrances with the same vibe.
Kilian Love Don't Be Shy Dupe
If you're one of these people, then look no further. We've listed the best Don't Be Shy Dupes for you right here. The fragrances we've listed below are a mishmash of cheaper alternative fragrances, exact dupes and scents with a similar vibe. Before we get into the list though, let's talk a bit about Love don't be shy.
Killian Love Don't Be Shy: The Brand Maker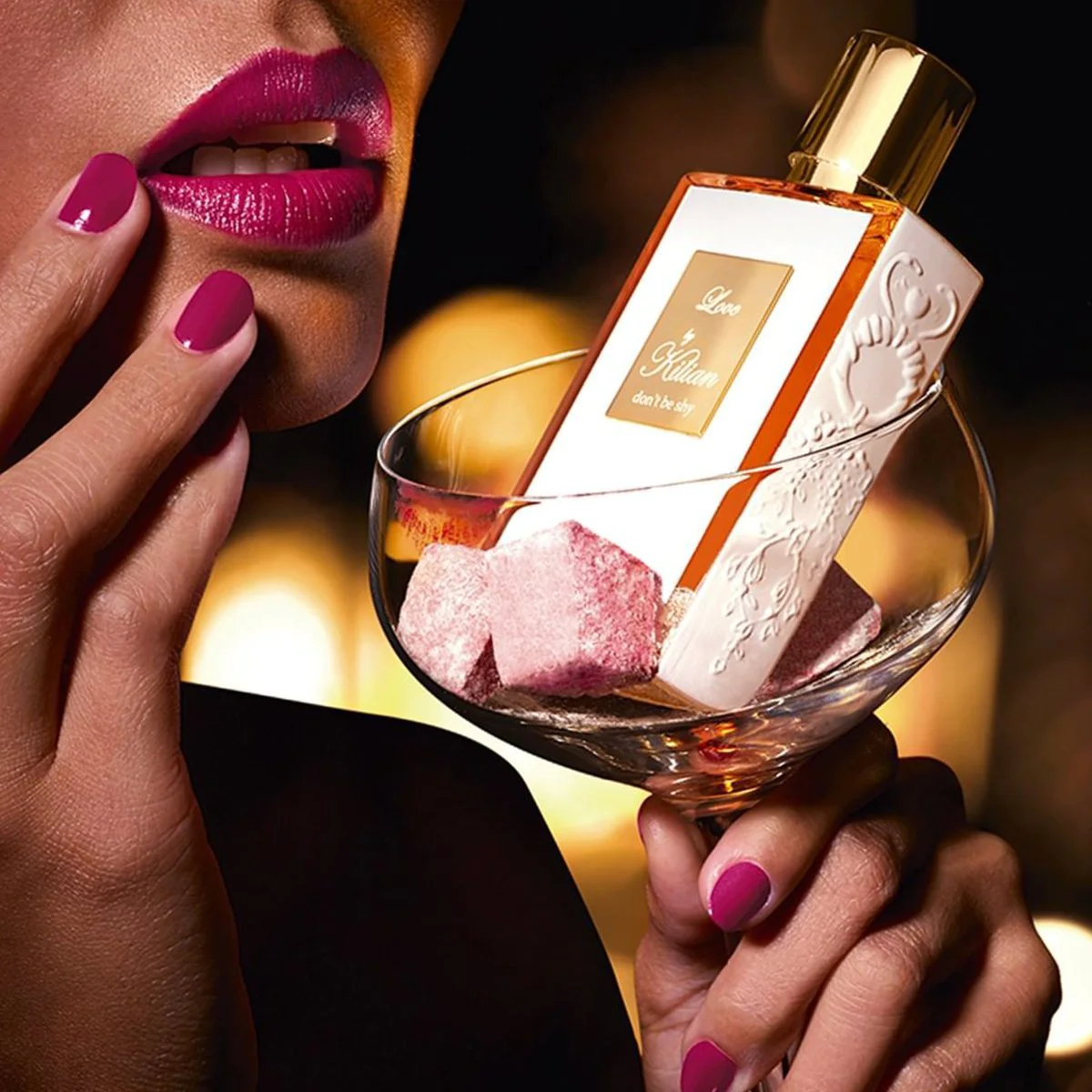 Kilian is a luxury fragrance house founded by Kilian Hennessy, a descendant of the Hennessy family known for their cognac. Kilian's fragrances are known for their unique blends of classic and modern notes, luxurious packaging, and high-quality ingredients with this Kilian Perfume
Popular Fragrance from Kilian
One of Kilian's popular fragrances is Love Don't Be Shy, which was launched in 2007. The fragrance is described as a sweet and playful scent that is both romantic and sensual. The perfume features top notes of bergamot, neroli, and pink pepper, giving it a fresh and citrusy start. The heart notes include jasmine, honeysuckle, and orange blossom, adding a floral and feminine depth. The base notes include caramel, vanilla, and musk, giving the fragrance a warm and sweet citrus finish. This fragrance is perfect if you love citrus fragrances.
A Noteworthy Fragrance
The bottle of Don't Be Shy is also noteworthy, featuring Kilian's signature luxurious packaging. The bottle is designed to look like a decadent clutch, with a gold and black label and a matching tassel. The bottle is both elegant and playful, reflecting the fragrance's romantic and fun nature.
While Kilian's fragrances are on the higher end in terms of price, Don't Be Shy has become a popular fragrance among perfume enthusiasts and has garnered a loyal following. It is available in a variety of sizes, with a 50ml bottle typically retailing for around £200.
Overall, Love, Don't Be Shy by Kilian is a luxurious and playful fragrance that is perfect for those who appreciate unique and high-quality perfumes. The combination of classic and modern notes, luxurious packaging, and high-quality ingredients make it a worthwhile investment for those who want to indulge in a luxurious and memorable fragrance.
What Does Love Don't Be Shy Smell Like?
Love Don't Be Shy by Kilian is a sweet and playful scent that is both romantic and sensual. It is classified as a floral oriental fragrance, with a combination of fresh and sweet tones.
Sweet Notes
The fragrance opens with fresh and citrusy notes of bergamot, neroli, and pink pepper, which give it a bright and uplifting feel. The heart of the fragrance is a beautiful bouquet of feminine flowers, including jasmine, honeysuckle, and orange blossom. These floral notes add a romantic and feminine depth to the scent, reminiscent of a cozy blanket.
Designer Fragrance
The base notes of Love Don't Be Shy are where the fragrance really shines, with sweet and warm notes of caramel, vanilla, and musk. The caramel note adds a rich and sweet aroma, while the vanilla gives the fragrance a warm and comforting feel. The musk note adds a subtle sensuality to the scent, making it perfect for romantic occasions.
Love Don't Be Shy is a unique and memorable fragrance that combines classic and modern notes to create a luxurious and playful scent. Its sweet and warm notes make it a great fragrance for colder months, while the floral and citrusy notes make it perfect for spring and summer.
Top notes:
Bergamot

Neroli

Pink Pepper
Heart notes:
Jasmine

Honeysuckle

Orange Blossom
Base notes:
Why is Killian Love Dont Be Shy So Popular?
Kilian Love Don't Be Shy has become popular for several reasons.
Modern and Unique Notes
To start off, it's a unique fragrance that combines classic and modern notes in a luxurious and playful way. The combination of fresh and citrusy top notes, a floral heart, and warm and sweet base notes makes it a versatile fragrance that can be worn for many occasions.
High-Quality Ingredients
The fragrance is also made with high-quality ingredients, which add to its luxurious appeal. Kilian is known for using the finest materials in their fragrances, which helps to create a long-lasting and high-quality scent.
Bottle Design
Thirdly, the packaging of Kilian Love, Don't Be Shy is also noteworthy, with a bottle designed to look like a decadent clutch, complete with a gold and black label and matching tassel. The bottle is both elegant and playful, reflecting the fragrance's romantic and fun nature.
Loyal Following
Finally, Kilian Love, Don't Be Shy has garnered a loyal following among perfume enthusiasts, celebrities, and influencers, who have praised the fragrance for its unique blend of notes and luxurious feel. Its popularity has also been boosted by social media and word-of-mouth, as more people discover and fall in love with this luxurious scent.
To wrap up, Kilian Love Don't Be Shy is a unique and luxurious fragrance that has become popular for its combination of classic and modern notes, high-quality ingredients, and luxurious packaging.
The Best Killian Love Dont Be Shy Dupes You Can Buy
Here are the best Kilian love don't be shy dupe fragrances that you can buy which are all cruelty-free and have their own personality and beautiful delectable notes that create a beautiful lasting fragrance and provide a cheaper alternative to Kilian fragrances.
Jaune
The number one spot goes to Jaune. This gem of a fragrance smells pretty much spot on to the original Killian Love Don't Be Shy and is coming in at almost an 8th of the price - Your bank account will definitely thank you for picking Jaune up instead and is a must have.
Jaune opens up with the same incredible fragrance notes of bright florals like sweet neroli, tart bergamot and then spices. This floats in the air and sticks around you for a decent while before the middle notes kick in, bringing with them more clean white florals, honeysuckle, rose and more.
Then we get down to the base notes - the star of the show. You get the same marshmallow vibe with sweet of caramel, sugar and vanilla, as well as the more pungent civet and just the slightest hint of labdanum. Longevity and performance as stellar, with a few sprays going the length. This is one fragrance you definitely won't be needing to top up on with this vanilla scents.
all in all, an incredible interpretation of Killian's Love Don't be shy and one every fan of the house should try. And it'd be for a fraction of the price of even a designer fragrance, let alone a Killian!
Pacifica - Silver Moon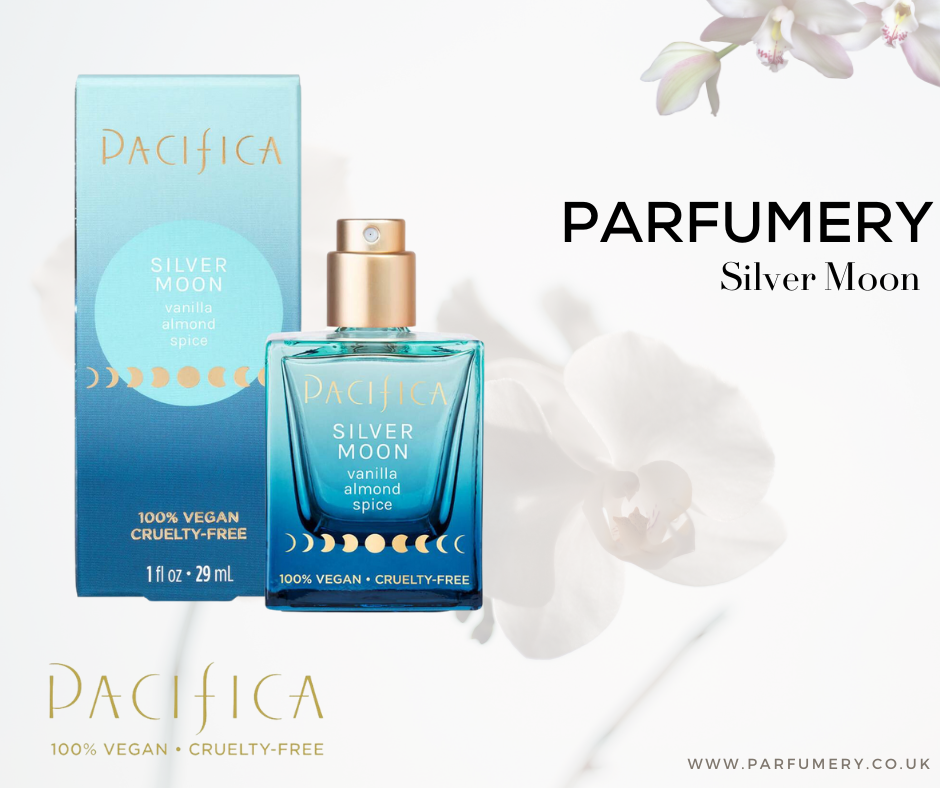 Next up we have a fragrance from the budget perfume house of Pacifica called Silver Moon. You can pick this one up for around £25 for 29ml, which is an ml level to offer! It can be bought readily online and is very easy to get hold of.
Silver Moon isn't a 1 to 1 dupe of Love Don't Be Shy but gets the vibe very close. You've only got 3 notes listed - sweet vanilla, dry almond and some spices. Together they combine to make the same sweet yet slightly spicy gourmand type of scent as Love Don't Be Shy. There aren't any of the bright, clean floral notes like in Love Don't Be Shy though, so don't expect a super uplifting scent with Silver Moon.
Longevity and projection are distinctly average - noway near the beast mode of the original. Keep that in mind if you're thinking of buying this and prepare to carry the little bottle around with you.
Jean Paul Gaultier - Classique Pin Up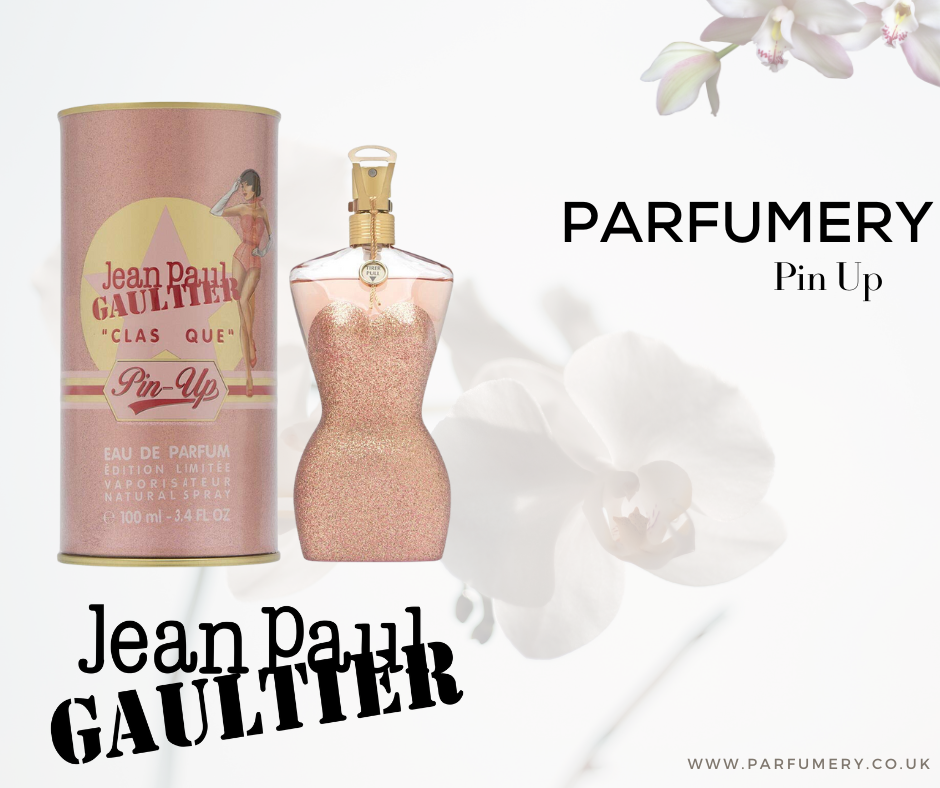 Another big-name fragrance house with a scent that smells similar to Killian Love Don't Be Shy is Clkassique Pin Up by JPG. This is a newer fragrance from the house, being released only a few short years ago and has become a hidden gem of sorts.
Coming in the trademark body bottle, Classique Pin Up is another fragrance that doesn't exactly clone but gets a very close vibe. It opens up with bright citron and spicy ginger, which quickly fades into a similar mid. This mid comprises of orange blossom and a sweet marshmallow. This mid slowly evolves into the base of rich vanilla and slightly earthy amber.
Whilst the opening is different, the middle notes and dry down are very similar, making this a great alternative to the high-priced Love Don't Be Shy. You can get a 50ml bottle of Classique Pin Up for around £60 at retail, saving you a two third of the original price. Longevity is superb whilst the scent itself is a bit on the softer side in terms of projection.
Oriana - Parfums de Marly
Parfums de Marly is a perfume house that's been making a noise in the industry for a good few years now. Their seminal men's perfume - Layton - is incredibly well-loved and Oriana is probably their most loved female perfume.
In terms of being a Love Don't Be Shy dupe, Oriana shares a lot of the notes but switches things up just a bit. There's the same bright opening with various citrus fruits, but the mid steers away from the florals and goes a bit fruitier. You'll find a juicy black currant and raspberry along with the same orange blossom in this mid. The dry down of Oriana goes even sweeter, with a whipped cream note, marshmallow and musk base. The whipped cream note is the biggest real difference and adds a really nice, new spin on the original DNA.
Price-wise, Oriana comes in just a bit cheaper than then Kilian's so don't expect to be saving a tonne of cash buying this one. You're paying for quality and incredible performance here though.
Memo Paris - Sintra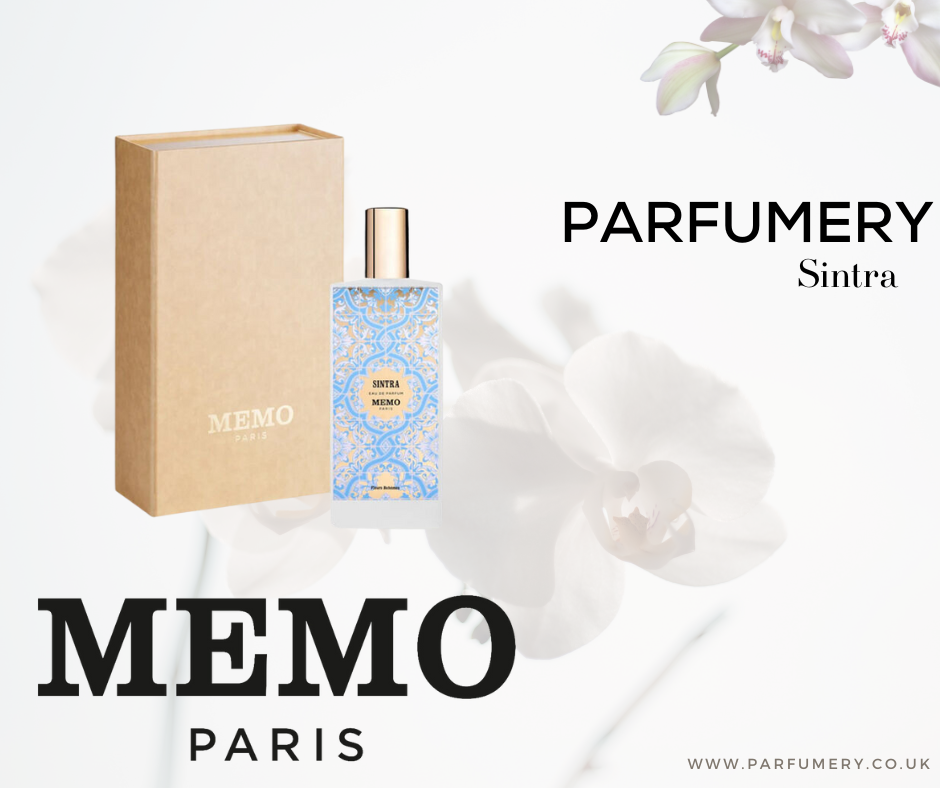 Another higher-priced fragrance that takes the DNA of Love Don't Be Shy and mixes it up a bit is Sintra by Memo Paris. This loved fragrance basically takes Dont be Shy and makes it 'green' whilst keeping the floral marshmallow vibe.
There's neroli, red fruits, sharp bergamot and petitgrain in the opening here. The mid is where the notes really start to differ with milk, resins, that orange blossom, cinnamon, rose and jasmine. Finally the drydown stays sweet with marshmallow, caramel, musk, cedar and luxurious vanilla.
Sintra has a high price and you'll be lucky to find a bottle under £120. The quality of the blend definitely reflects that though. The longevity is out of this world and projection is off the charts.
Layered - Caramel Overdose Eau De Parfum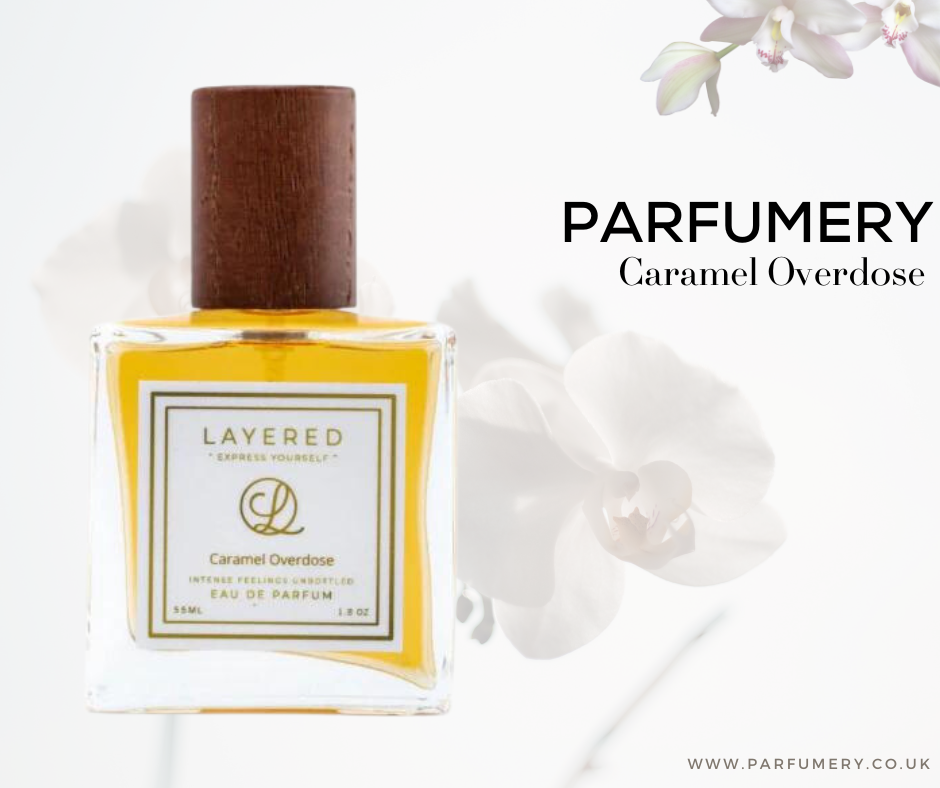 Do you love the sweet, gourmand side of Don't Be Shy but want a bit less marshmallow and a touch more caramel? Then you'll probably love Caramel Overdose EDP by Layered.
The whole point of these Layered perfumes is that you have the ability to layer them with other scents to help add some depth or create an interesting new scent. With Caramel Overdose, you're getting all of the sweetness ofDon't be shy and nothing else.
The Body Shop - Vanilla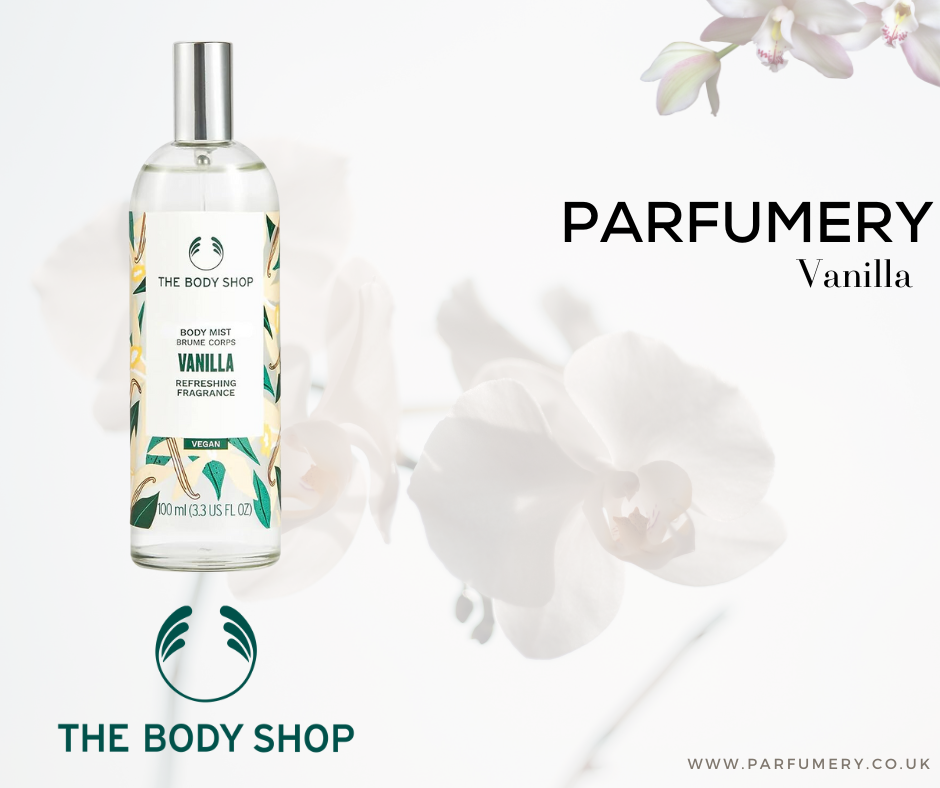 Next up we have a fragrance coming from The Body Shop. Vanilla is one of their sweeter offerings and as the name suggests, it's based around the note of vanilla.
This is basically Don't Be Shy with all of the fragrance notes that aren't sweet taken out. You'll find the sweetness a tad bit artificial and more like a dry vanilla than a super sweet gourmand in this fragrance. If you just want a plain old sweet perfume that doesn't have anything glitzy about it like orange blossom or tonka bean, this could be a great pick.
You can find this in-store or online and it retails for around £30 for 50ml.
Dolce & Gabbana - Pour Femme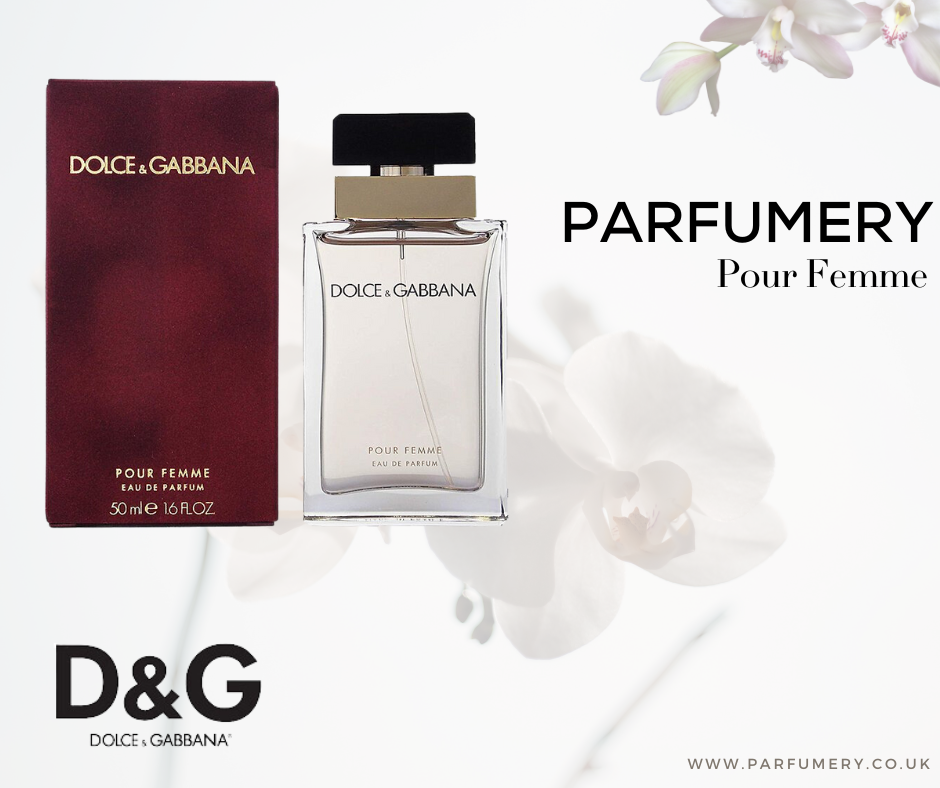 Quite a Don't Be Shy Dupe with a bit of an edge is Pour Femme by Dolce and Gabbana. This one isn't the cheapest of the cheap, with a 50ml retailing at around £65. But you're getting the typical Dolce & Gabbana quality here.
The sweet opening is fruity and bright and you've got the trademark orange blossom in the mid. The base is full of goodness with marshmallow, vanilla, sandalwood and a touch of heliotrope. You can tell just by the notes that this one is very similar to Don't Be Shy!
Killian - Sweet Redemption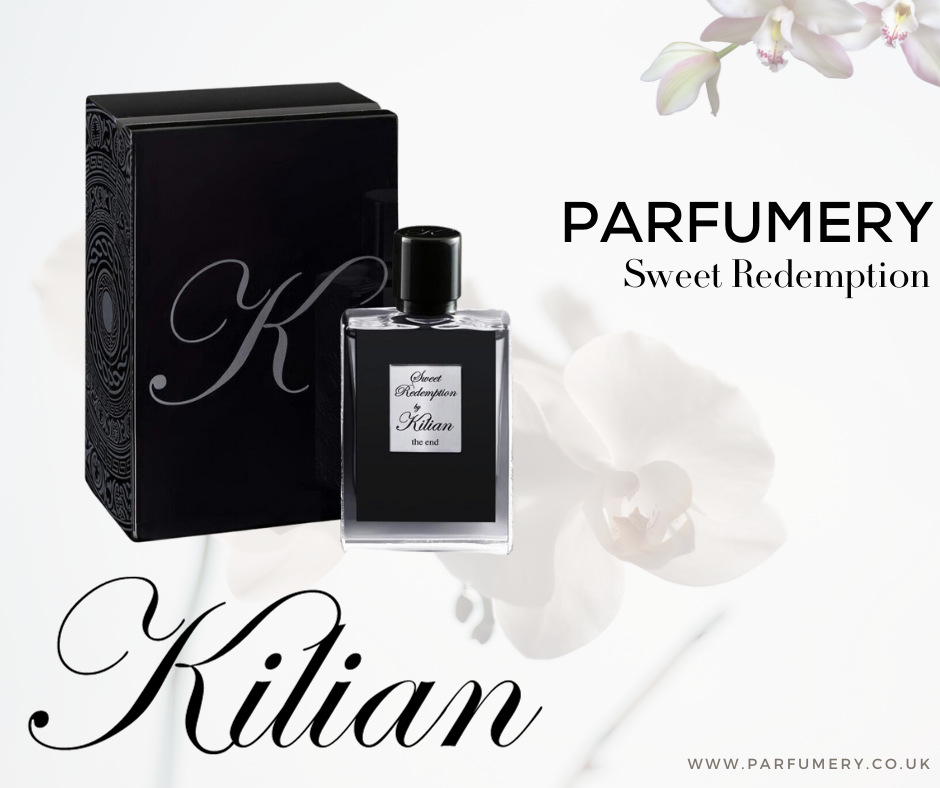 Coming from the same house, Redemption isn't so much a dupe as a switch-up. But it's around the same price, which isn't really ideal. You can sometimes snag it for cheap during sales though as it's a lesser-known Killian and doesn't sell anywhere near as well.
Sweet Redemption is pure quality. There are only a few notes listed: African Orange flower, Vanille, Benzoin, Opponax, Myrhh and Incense. As you can tell by the notes, this one takes things in a more mysterious and dark direction. The incense and myrrh add spice and smoke making this far heavier and more mysterious.
If you have the funds and want a far more formal version of Love, then this could be a great pick-up. Just make sure you sample before buying at this price.
Bath & Body Works - Warm Vanilla Sugar
Finally, we have one of the cheapest dupes on the list. Warm Vanilla Sugar by Bath & Body Works smells exactly like it sounds - warm vanilla sugar. There are a few florals to keep things a bit brighter, as well as some musk and coconut. But the main player is the vanilla.
Coming in at under £20, it can be a steal if you like the gourmand type of scent. Be prepared for poor performance and a very synthetic smell though. If it's the Killian quality you're after, it definitely isn't here.